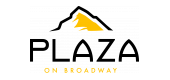 Your Review
Submit a Review

Resident Reviews
|

Recommended: Yes
Thanks Emily!! Glad you are enjoying living here. We are looking forward to some grounds improvements coming here really soon! Keep a look out!
|Recommended: Yes
Nice place all the way around. — Jess has been very helpful all year.
Thank you Melissa! It has been such a pleasure having Cole here and a wonderful delight to work with you! Wishing you both all the best with the next adventure!
|Recommended: Yes
Good location, close to campus and right in the middle of everything. — Good maintenance team.
Thanks Dan, we do love Bill and Buie! They are so amazing!
|Recommended: Yes
Nicest place in Boulder — The Plaza on Broadway is the nicest apartment building close to the CU campus. Everything is nice about it. The bathrooms, the kitchen, bedrooms, large closets. The only drawbacks are very expensive on top of an already expensive school, no community storage area you get fined if you use the one in the living room , and it seems the previous manager used cheap materials because it would help his bonus each year this will change under the current manager, Jess . Overall, your friends will be jealous of this place and the people who liver here are tons of fun. Just be prepared to write a big check.
Thanks Charles! We love having you in our community! Just as a heads up we do have storage units in the North Garage that can be rented as an individual or split among the apartment. Hope you are looking forward to all of the fun changes coming up!
|Recommended: Yes
Love it here — super nice space and really close to campus
Aw thanks Hannah! We love having a you as a resident here!
|Recommended: Yes
A very friendly community and a great spot to live — Very safe due to the security getting in the building. Very spacious compared to other apartments in the area
Thanks for your feedback Isabella, we are glad you are a part of our community!
|Recommended: Yes
Good overall but expensive — The apartment itself is great, the staff is superb, my only problem is that the price we are paying in relation to room size is very unfair. Some of the apartments adjacent to me have rooms that are twice if not three times as big, even though we pay the same price to live here. Other than that I am very satisfied.
Dennis, so glad you are enjoying your time with us at Plaza. We recognize this discrepancy and are looking to make some changes for next leasing season. Your feedback is greatly appreciated! Please let us know if there is anything else we can do to serve you!
|Recommended: Yes
Good — Its a fairly close community that doesn't get too loud and has great location to campus
We are so glad to have you as a resident David!
|Recommended: Yes
Awesome Living Experience — The Plaza on Broadway truly became a home for me while i was attending CU, the staff are awesome and super helpful.
Thanks Cal! We loved having you as a part of the Plaza Community.
|Recommended: Yes
Good — it is expensive but its worth it
We are glad that we can deliver the value you make it worth it for you Alyssa! Love having you as a resident!
|Recommended: Yes
Great apartment for CU students — Very cozy apartments. It's on University Hill, so some units may be loud. Maintenance is always very responsive. Staff are friendly. Good system in place for receiving packages. Great parking underground .
Thanks Peter, we love having you as part of the Plaza Family! Looking forward to another great year ahead!
|Recommended: Yes
Bill, the maintenance guy is the best part about the Plaza. — He is always so smiley and friendly and goes above and beyond when he comes to do repairs He came to fix my toilet and then also unclogged my drain and fixed my closet doors and then came back later to add a finishing touch. He always brightens my day and takes away the frustration of having to have something fixed in the first place.
Oh Bree, this makes us so happy to hear, thank you for sharing! If there is anything we can do to take your experience here at the Plaza please let us know. We are always so grateful for your feedback!
|Recommended: Yes
Great, with some management issues — Its great living at the plaza. The location is amazing, its very clean most of the time, and the maintenance worker is amazing. My only complaint is that when our elevator broke it took about 2 months to fix and the management was unorganized at the beginning of the semester.
Thanks Katelyn for taking the time to let us know your thoughts, we truly appreciate your feedback. We are definitely grateful to have a full-time manager settled into the role in order to handle things like the elevator and other things that come up. Please let us know if there is anything we can do to boost your experience living with us to the next level!
|Recommended: Yes
Mostly Ups But Some Downs — I would say that living here is a great time even though there are a couple of issues I have had. The apartments themselves are awesome, with plenty of living entertaining space and their own restrooms. The community of students living here is also a huge plus and I have been able to grow close with my neighbors. There is only one maintenance man so even though he works hard and does a great job, repairs can sometimes take a little long. My chief complaints lie with management. It has been unclear as to whom I should bring requests, questions, or complaints to in the past couple of months. Also, there have been numerous emails asking us to obey new rules which my roommates and I had not agreed to in the lease. I recognize the management went under some recent reorganization, so these issues are entirely understandable but issues nonetheless. Even though there has been some problems, the management has always been helpful and pleasant to work with.
Hey Tate, Thanks for sharing! We are happy to have you living with the Plaza. We appreciate your patience through the management transition. Things are now settled down in the office and you are welcome to come in and chat, shoot us an email or text, and submit any service requests directly through your portal for ease of tracking. We would be happy to address any concerns you have.